Bennett's Apples and Cider
With over 90 years of pressing experience, we have been able to select a delicious blend of fresh Ontario apples to create a premium taste that our customers have been enjoying for years!
All of our apples are handpicked off the trees, inspected and washed before going to the press. In 1996 we installed a new Belt Press that was shipped from Germany to replace a laboursome Rack and Cloth Press. The new press has the ability to press 3600 litres per hour.
All cider that is bottled here at Bennett's has been Flash Pasteurized ensuring a safe and healthy product for you and your family. Our facility is regularly inspected and our cider is deemed Kosher.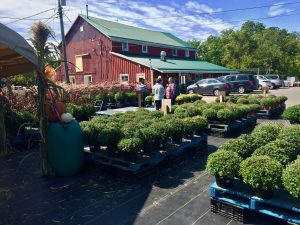 Our Family
Our farm is a family operation – brothers Todd and Richard Bennett along with their wives Carrie and Andrea are partners together, each one responsible for various aspects of the business. Both Todd and Carrie's & Richard and Andrea's families live on the farm. There are six kids in all, 3 boys and 3 girls who also play an important part – "It's All Hands on Deck" during the very busy Harvest Season!
Todd and Richard's Mom, Marlene, is no longer living on the farm however still remains a strong supporter of her sons' and their families through her continual encouragement and prayers after the premature passing of her husband Paul Bennett at the age of 59. The youngest brother, Odous, and his wife Jennifer help out during busy seasons and festivals when not working at their full time careers.
Our History
It all began in the Fall of 1910 when Great-Grandfather, Charlie Bennett, bought our 51 acre farm. On Monday January 30, 1911 the transaction was closed and the property belonged to him. Charlie and his wife Maude transported all their belongings from Burlington, Ontario by horse and sleigh across the frozen bay, then up the Hamilton mountain to this spot. Back then it was a mixed farm with apple orchards as well as horses, cows, pigs and chickens.
Charlie and his wife sold apples to wholesale packers, some of whom shipped them off to England. They also had a stall at the Hamilton Farmers Market. In 1917, Charlie purchased an apple cider press, which set the farm apart from other apple farms. Neighbourhood kids thought it was a great idea and they would often stop by to fill their lunch pails with cider on their way home from school.
The introduction of electricity in the late 1930's meant they were able to set up an electric-powered cider press and increase production. This press was actually used up until 1982.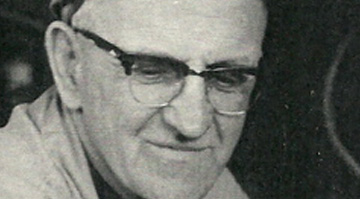 When Great-Grandfather Charlie died in 1944, his son Odous took over the farm, expanding it during the next 10 years to include apples, peaches, plums, pears, and sweet & sour cherries. All usable land was planted with orchard. Today apples, sweet corn, pumpkins and squash are grown here. The other tender fruit could not survive our cold temperatures in winter so any available planting area was used to plant new varieties of apples.
It was 1954 when Hurricane Hazel blew through the area, uprooting trees and flooding roads. The winds knocked all the apples off the trees – not sure how to recover from such a disaster Nana & Papa Bennett decided to gather the fallen apples and stacked them in front of the barn, advertised them and sold them all! Realizing a market was out there for our apples without having to take them off the farm our store was built in 1960.
It was 1961 when Paul Bennett took over the family farm from his father Odous. Paul and his wife Marlene added a new cider mill and began selling wholesale cider. By the early 1970's, business in the store was so good they stopped selling at the Farmer's market. In 1981 they started selling baked goods, specifically cider doughnuts, pies and breads.
Both Todd & Richard became partners with their father Paul in 1992 which brought with it many new ideas to advance the business. Seasonal greenhouses were added in the mid 1990's to generate additional income during Spring/Summer months. In 1996 a new Stainless Steel Belt Press was purchased from Germany to replace the laboursome Rack & Cloth Press. In 1997 flash pasteurizing was introduced in our cider mill to ensure a safe and healthy product.
These humble beginnings have led to many changes on our farm over the years but Bennett's Apples & Cider is still a Family Farm ~ Some Things Never Change!